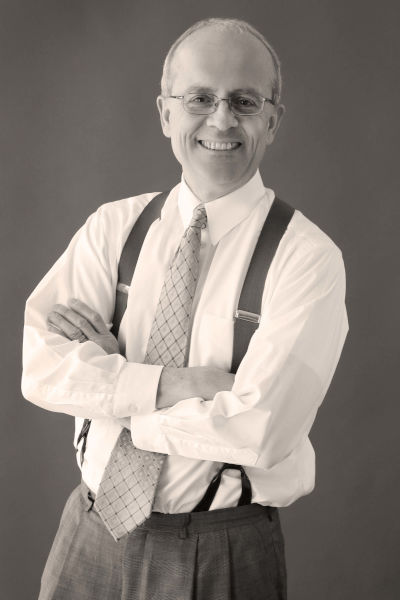 Jack D'Aurora helps businesses resolve disputes they cannot resolve on their own, either through negotiation, the courts or arbitration. These disputes involve real estate, contract questions, insurance disputes, and partnership or shareholder matters—the issues that arise in business relationships and transactions.
Jack also provides guidance in the formation of business entities, the structuring of transactions and related financing, and franchise matters. He provides general counsel to business owners and prepares corporate and LLC documents.
Most of Jack's clients are medium-sized, privately held companies, where the owner has a significant role in operations; examples include construction, manufacturing and real estate companies. He also represents community banks and a national title insurance company.
Jack grew up in Steubenville, Ohio. After graduating from Notre Dame in 1977, he was commissioned in the U.S. Navy and attended flight school. Jack received his Naval Flight Officer wings in 1978 and was assigned to an F-14 squadron in San Diego in 1979. During two western Pacific deployments, he logged over 300 carrier arrested landings aboard the U.S.S. Kitty Hawk.
Jack began his law studies at night in 1983 while still serving on active duty in Washington, D.C. After graduating from the Georgetown Law Center, he returned to San Diego and began practicing law while flying with a reserve F-14 squadron. In 1991, he and his family moved to Columbus, Ohio. In addition to practicing law, Jack is active in community service.
Jack maintains a blog http://www.considerthisbyjd.com that covers a variety of issues, such as the financial costs of the death penalty, why judges should be appointed and not be elected, gun policy and related issues, human trafficking, payday loans and other current topics. He has been published in The Columbus Dispatch op-ed and Columbus Business First viewpoint sections.
He was first published in 1999, and in 2013 Jack published a collection of his op-ed pieces in a book, "Nobody Asked for My Opinion, but (here it is anyway)." In late 2013, Jack started a blog, www.considerthisbyjd.com.
Professional and Community Activities
Columbus Bar Association, real property law committee
Children's Hunger Alliance, Central Ohio Board
Downtown Kiwanis Club
Lawyers for Justice Program—handling of pro bono cases
Occasional contributor to The Columbus Dispatch¸ op-ed section
Received the highest rating of AV from the Martindale-Hubbell rating system